Loker Terbaru – PT Frisian Flag Indonesia adalah salah satu perusahaan susu terbesar di Indonesia yang memproduksi susu bernutrisi dengan merk FRISIAN FLAG®, FRISO®, SUSU BENDERA®, dan OMELA® untuk anak-anak dan keluarga selama hampir 100 tahun sejak tahun 1922.
PT Frisian Flag Indonesia adalah bagian dari salah satu koperasi susu terbesar di dunia, FrieslandCampina yang berpusat di Belanda. Kami mempekerjakan lebih dari 2,000 karyawan di seluruh Indonesia dan memiliki 2 fasilitas produksi di Pasar Rebo dan Ciracas Jakarta Timur yang memproduksi berbagai produk susu untuk memenuhi gizi keluarga Indonesia.
Visi :
Untuk menjadi perusahaan susu nomor satu di Indonesia dan menyediakan produk bergizi bagi keluarga Indonesia
Misi :
Menyediakan produk bergizi yang terjangkau bagi keluarga Indonesia
Mendukung peningkatan kualitas kehidupan peternak
Berkontribusi pada kelangsungan kehidupan yang lebih baik bagi generasi masa depan
Dikutip dari Linkedin PT Frisian Flag Indonesia diinforkan Frisian Flag Indonesia saat ini membuka lowongan kerja untuk posisi Management Trainee Program. Untuk detail selengkapnya simak di bawah ini.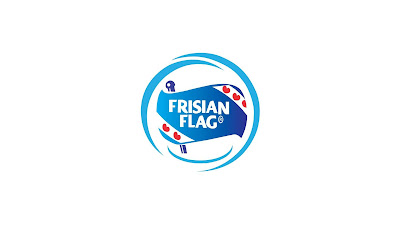 Management Trainee Program
1.Manufacturing (Make)
As a manufacturing (make) Management Trainee, you will be working with all aspect of the manufacturing make department and coordinate with the people within it.
You will also learn about the manufacturing process, understanding the process, people, and innovation within production.
Requirements :
Bachelor's/Master's/Postgraduate degree in Mechanical Engineering, Mechatornics/Electromechanical, Chemical Engineering, Industrial Engineering, Food Technology, Biotechnology, Biology, or Chemistry.
Passionate about working in a factory envioronment and have a desire to create sustainable improvements.
Have analytical skills for tracking data and analyzing results.
2.Sales
As a Management trainee sales, you will interact with customers and collaborate with various teams from different departments to learn and directly engage in growing the business.
In this program, you also have the opportunity to enhance and develop your skills as a leader, negotiatior, and problem solver.
Requirements :
Bachelor's degree or higher in any field.
Passionate about the commercial field.
Willing to be placed in various locations across Indonesia.
Possess a valid SIM (driving license) C and A.
3.Marketing Brand
As a Management Trainee Marketing Brand, you will have a unique and exciting experience working across departments such as sales area, sales development, brand management, and marketing services.
You will have the opportunity to enhance your skills in data-driven marketing, digital, and consumer communication.
Requirements :
Bachelor's/Master's/Postgraduate degree in Engineering/Science or Management, such as Civil Engineering, Economics, Industrial Engineering, Business/Administration/Management, Marketing, or equivalent.
Passionate about the commercial field.
4.Finance
As a Finance Management Trainee, you will be exposed to various functions in the finance organization and learn to become a reliable business partner.
Requirements :
Bachelor's/Master's degree in any field (preferred in Economics, Accounting, Financial Management, Actuaria).
Passionate in working with numbers.
5.Customer Supply Chain
Frisian Flag Indonesia has a really interesting and unique end-to-end supply chain! As an MT Customer Supply Chain, you will have the opportunity to learn and work in various areas of the supply chain department. This department works cross-functionally to ensure that high-quality products are delivered to consumers in a timely and efficient maner.
Requirements :
Bachelor's/Master's/Postgraduate degree in Engineering/Science, such as Computer Science, Industrial Engineering, Logistics/Transportation, Statistics, Chemical Engineering, Chemistry, Mathematics, or Physics.
Possess analytical skills for data tracking.
Perhatian :
PT Frisian Flag Indonesia menghimbau kepada calon pelamar pekerjaan untuk berhati-hati dan waspada terhadap tindakan penipuan terkait rekrutmen.
PT Frisian Flag Indonesia tidak melakukan pungutan dalam bentuk apapun, menjanjikan pengembalian dana akomodasi, transportasi, konsumsi dan sebagainya.
PT Frisian Flag Indonesia tidak bertanggung jawab terhadap segala penipuan yang mengatasnamakan perusahaan.
Sumber : Linkedin PT Frisian Flag Indonesia
Follow Telegram @lokernas – https://t.me/lokernastelegram
Itulah informasi tentang Lowongan Kerja PT Frisian Flag Indonesia, semoga membantu kamu